Floris (6+)
Magical dance and music theatre with singing knights and dancing damsels and brave troubadours. With two live musicians, two dancers and a magician!
Floris is a real hero back in the time of courageous and brave knights, travels full of deprivation and enormous castles. The performance is inspired on the life of Floris V who became the Count of Holland then only 12 years old and who has gone down in history as a real Dutch knight hero. read more
Many (grand)parents still remember the Dutch tv series of the same name which, in the late sixties, captivated children in front of the box.
Two dancers, two musicians and a magician transform this extraordinary tale of chivalry about this important Dutch prince into a magical modern fairy tale. An exciting and wonderful journey full of valiant adventures, turbulent revolutions and glorious victories.
Floris lived during an exciting period in Dutch history in which courage and bravery, meaningless revenge, exploring your own strength and bringing your dreams to life all play a role.
The American composer David Dramm inspired by the lives and of the knights and the Middle Ages has composed attractive music specially for this production.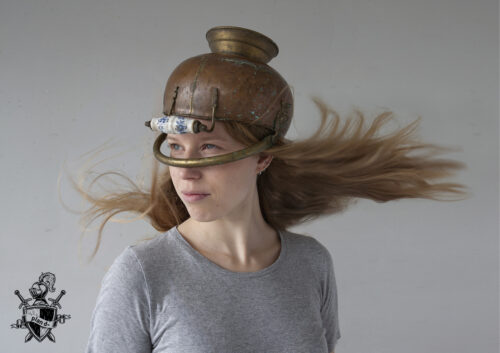 Playlist
August
25

openbare workshop

Muiden

13.00

Muiderslot

tickets
March
15

Maastricht 2020

15.00

Theater aan het Vrijthof

30

School Show

Spijkenisse 2020

Theater de Stoep
April
19

Hellevoetsluis 2020

14.00

Theater de twee hondjes

26

Dordrecht 2020

14.00

Schouwburg Kunstmin
May
03

Eindhoven 2020

14.30

Parktheater
Reeds geweest:
17.08.19

28.07.19

openbare workshop

23.06.19

openbare workshop

29.05.19

12.05.19

26.03.19

26.03.19

25.03.19

10.03.19

08.02.19

08.02.19

07.02.19

07.02.19

31.01.19

01.01.70
With two live musicians, two dancers and a magician!
Credits
Concept, choreography Andreas Denk
Director, concept Ton Offerman
Dance Claire Hermans, Carlo Camagnie
Magician and special effects Woedy Woet
Composer David Dramm
Libretto Ewout Eggink
Music Ilse Bies, Lennart de Winter
Costume Dorine van IJsseldijk
Light Design Pink Steenvoorden (Einstein Design)
Set Design Dorine van IJsseldijk/Andreas Denk
Technics Marco van der Velde and Ohad Arama
Tutor Lisa Beese
Publicity Hedwig van der Zwaal
Financial Management Britt Arp

Education
Voor de Floris lesbrieven van zowel midden- als bovenbouw zie de Educatie link op:
Other Performances