Day-dark
Een fonkelende, vurige en magische dansvoorstelling voor iedereen vanaf 4 jaar
Everybody is at one time or another afraid of the dark. The uncertainty of not knowing what is going to happen and of what you cannot see. Everyone likes the light! Warmth and security.
Three dancers explore in a playful way the world of light and dark.
The beauty of the stars which twinkle in the night sky or the sun which suddenly brings us warmth. The beauty and magic of creating a fire or a  scintillating wild dance , the wonder of a lamp bulb which goes on and off and a  comforting torch in the night.
And if the light goes out does nothing exist anymore? Is the dark always scary? Is it always safe when there is light? And what do we actually see when we see nothing?
In a bewitching performance of fiery poetic dance Day-dark takes you on a journey of discovery through darkness with magical moments of light, in a fantasy journey of dreams through life itself.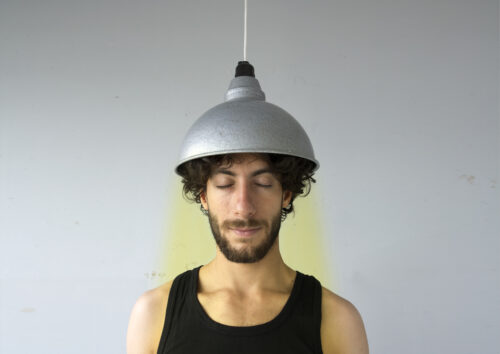 Playlist
September
25

School Show

try-out

Amsterdam

CC Amstel - studio
October
02

Try-out

Amsterdam

CC Amstel

13

22

Try-out

Rotterdam

15.00

Maaspodium

23

Première

Amsterdam

14.00

De Meervaart

24

24

25
November
14

School Show

Amsterdam

Pleintheater

21

School Show

Den Haag

Korzo Theater

22

School Show

Den Haag

Korzo Theater
December
15

29
Credits
Concept & choreography Andreas Denk
Dance Andrea Beugger, Sammi Hermans and Carlo Camagni
Light Pink Steenvoorden
Music Wiebe Gotink
Artistiek assistent and dramaturgie Jordi Casanovas
Director Ton Offerman

Education
Day-dark special!
Do you want to perform with us in a real dance performance?
Dance groups for children or interested school groups (from group 5) can participate in the performance. The children take a number of workshops led by dance teachers from plan d- which will prepare them for their role in Day-dark.
For more information contact Andreas Denk info@plan-d.nl and Jill Bloemsma jill@plan-d.nl
For schools:
This performance also offers in addition to the teaching material, an extensive and challenging educational programme available 'The Garden of light'
Other Performances