The Friends' kitchen parade 4+
A tasty dance performance
In which country are you allowed to slurp at table? What do forgotten vegetables taste like? Is pitaya (dragon fruit?) really dangerous and what does  'the way to a (wo)man's heart is through the stomach' mean?
In the Friends' Kitchen parade plan d- goes looking in the kitchen to discover how the neighbours' eat. The whole stage is a melting pot of smells, colours and tastes. In this big world kitchen we tell stories about kosher and halal, Belgian fries, couscous versus meatball. Cooking brings people together and cake and tart is food for the soul.
Three dancers discover the ultimate in tasty recipes from all over the world. In a tasty journey through the world kitchen they find a wide range of dishes and traditions which tell us about the inhabitants and the country they grew up in.
In this kitchen we celebrate peace in the world kitchen by eating together and by learning from each other's traditions and peculiarities.
For all ages and for everybody who likes food…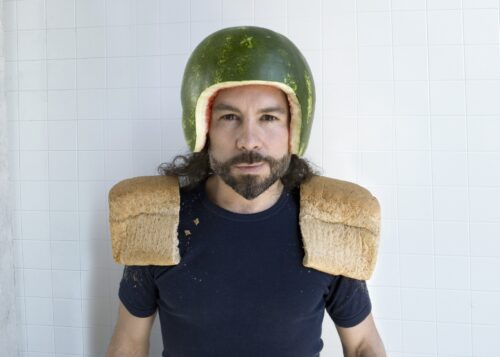 Credits
Concept & choreography Andreas Denk
Dance Andreas Denk & Cherif Zaouali
Co-choreography Jordi Casanovas
Set design & realisation Pink Steenvoorden & Andreas Denk


Other Performances